Android 4.5 Features, & Photos
Android 4.5/5 release date
The current version of Android – 4.4 KitKat – was officially unveiled last September and debuted on
October 31st
with the Google Nexus 5.
List of phones which support Android 4.5
Google Nexus 8
Nexus 10
HTC One (M8)
Top
features of
Android 4.5
Reports have been flying around for a while now that one of the biggest additions to the next version of Android will be Google Babble.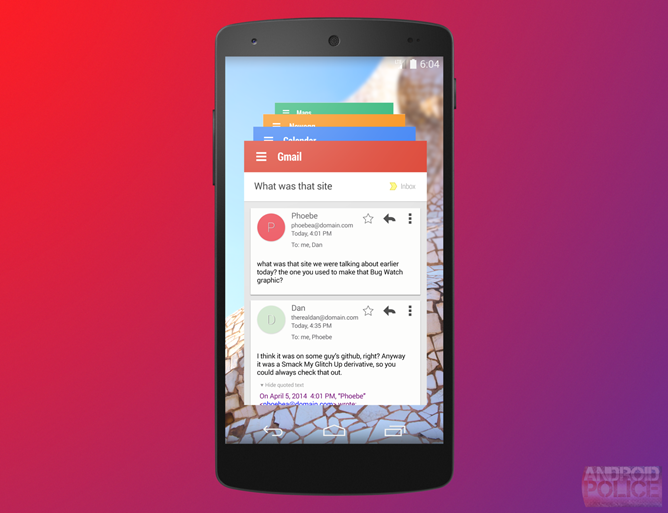 Android Geeks reported last year that the service would debut on Android 5.0. When Android 4.4 KitKat was announced, there was no sign of Babble suggesting that Google may have held it back.
Babble is the codename for Google's cross-platform service that will bring together all of its chat services, including Talk, Hangout, Voice, Messenger, Chat for Google Drive and Chat on Google+.
Last year also saw a couple of image leaks that suggested that Babble was in testing. However, 12 months later, there has been no sign of the service. So could we see it arrive with the next version of Android?
We'd say so. Cross platform messaging is big business at the moment. Facebook's £11 billion acquisition shows how important it is for advertising giants and Google is the biggest of the bunch.
Other features are likely to include more fitness apps and ways for developers to tie in devices. Chances are the next version of Android will launch around the same time as Google Glass becomes available to the public and Android Wear devices hit the shelves.